Girl Under Glass #14: Dirt and Lint and Bruises — Six Sentence Sunday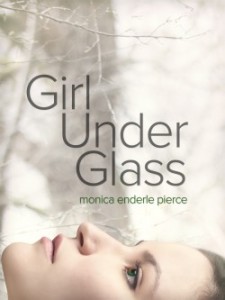 Hellooo, again, Sixers. Welcome back for another Six Sentence Sunday installment from the first chapter of Girl Under Glass. Last week, Rachel's alien visitor silenced the dogs, now what?
(First speaker is Rachel.)
========
"Show me your leg."
The Ohnenran lifted his pant leg to reveal a swollen gash running the length of his shin. His calf bulged over the rim of his boot and the flesh was purple and black. How he'd managed to hobble around on that thing, I couldn't imagine.
As he straightened, I said, "Remove your jacket, lift your shirt, empty your pockets, turn around."
He did, and there was nothing but dirt and lint and bruises.
========
I hope you'll hop over to the official Six Sentence Sunday site to find the list of today's other participants. Lots of great snippets awaiting your perusal.